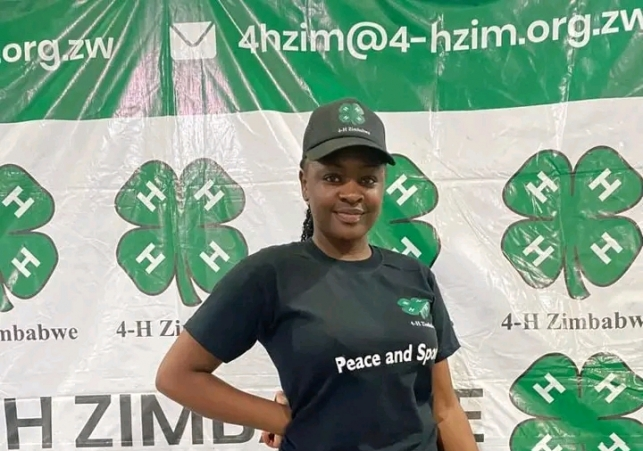 Story by Khanyisile Media
Socialite and brand influencer Loraine Guyo has encouraged young people to be peaceful and embrace each other despite one political affiliation.
She said this at Robert Mugabe international 4-H Zimbabwe director welcoming ceremony from France where his organization won the International Peace and Sport NGO of the year award.
The award is a recognition of the efforts made by the organization in tackling political polarization and violence through its youth for peace project.
Commenting on the 4-H achievement Guyo said ," I am so excited that 4-H has achieved this far, no wonder you see me here today.
"It is very important for us as youth to lead in peace and tolerate one another despite one's political affiliation.
So, seeing someone pushing peace like 4-H Zimbabwe it's a great thing in our nation.
"To the youth out there just encourage them to love one another and support each other despite one political affiliation, background or culture."
4-H'S award saw them becoming the first organization locally and regionally to receive honors from International Peace and Sports annual awards.
Regionally the organization has also been recognized by African Union Political Affairs and Security Department (AU-PAPS) to win an award as one of the Civil Society Organizations working on youth, peace and security in Africa.
The award handover is set to take place at African Union headquarters in Addis Ababa Ethiopia on the 16 of December.
Meanwhile 4-H Zimbabwe director John Muchenje underscored that the award won by his organization is for all the stakeholders they have been working with.
"This award is for all the stakeholders we have been working with under the youth for peace project, especially the government of Switzerland for their support.
"Obviously our salutation goes to all political parties who were also working with us.
"Our vision is for youth to participate freely in the coming elections without fear," he said.