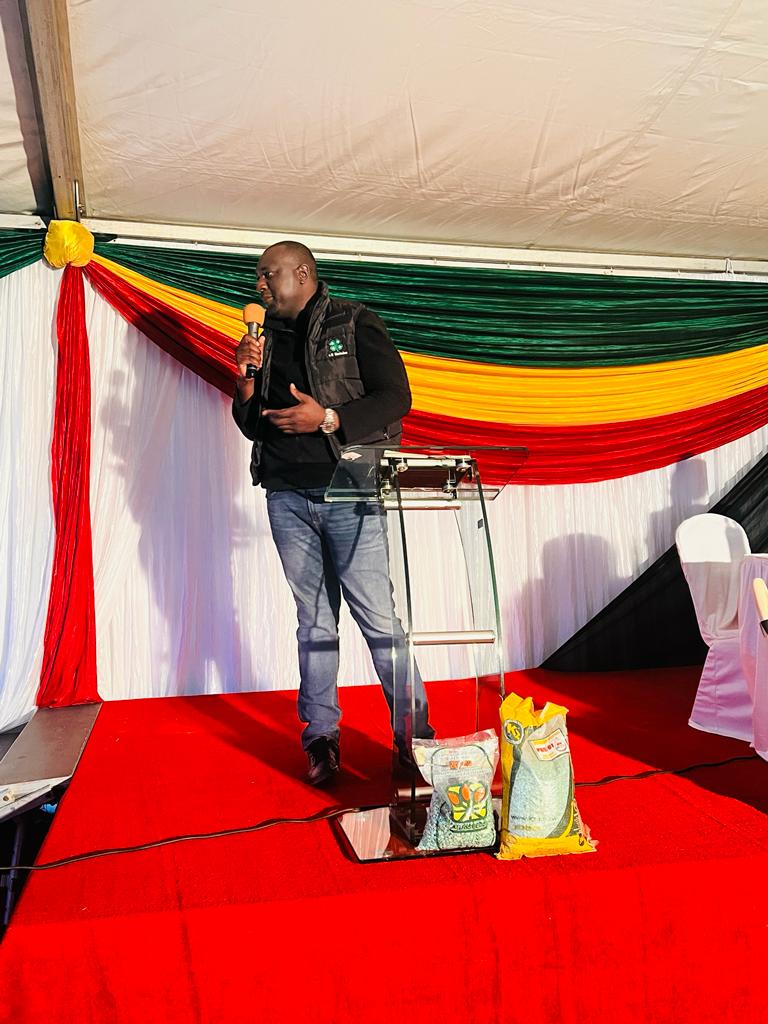 In these Agriculture Green shows, women farmers come and exhibit their farming produce as a way of information sharing and exchange notes amongst the farmers. Ministry of Agriculture, partners including 4-H Zimbabwe and seed houses then recognize the most excelling women farmers in the district.
The event was graced by Honorable Member of Parliament Mary Mliswa Chikoka for Hurungwe West Constituency who is also the Minister of State for Mashonaland West. Seed houses and organisations were given time to market their products as well as educate the farmers on best agricultural practices.
The farmers were then awarded according to the quality of their produce seeing more than 500 farmers having contested for the awards. 4-H Zimbabwe being the main partner awarded the best women farmers with seeds , fertilisers and hoes for conservative method usage.
4-H Zimbabwe Director, Mr John Muchenje who was the Guest of Honour at the Women Farmers Green Show encouraged all farmers to practice indigenous conservative farming methods as they are environmentally friendly , cost lower and are climate smart.
The organization established 8 community boreholes and 8 community gardens for women in the Hurungwe area to enhance food security and nutrition as well as to improve their income levels.
The organization will continue to encourage and promote the use of climate smart agriculture amongst women in rural areas.