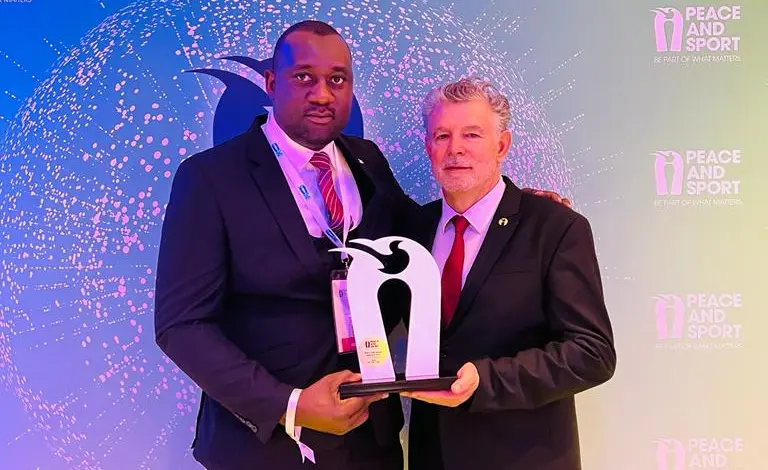 By ZIMSTAR NEWS
4-H Zimbabwe Foundation, winners of the prestigious 2022 NGO of the Year Award gong, have been nominated for two more accolades for outstanding work in promoting peace through sport in a country troubled by inter-party conflict.
This was revealed weekend by 4-H Zimbabwe Executive Director John Muchenje soon after touch down at the Robert Gabriel Mugabe International Airport on his return from Monaco, where he had gone to receive the global accolade.
The award was presented to Muchenje by Prince Albert II of Monaco at an event held in the Principality of Monaco on 30 November.
The event brings together various high level people from around the world to honour key champions for peace through sport.
In correspondence, 4-H Zimbabwe has been invited to receive another award for "Outstanding Contribution to Sustainable Development" in peace and security, sponsored by Diplomat.
"You have been selected for the awards because of your excellence in peace building initiatives and high standards of ethical conduct, integrity and social responsibility," wrote Diplomat Liaison Officer Metra Takawira in correspondence to 4-H Zimbabwe.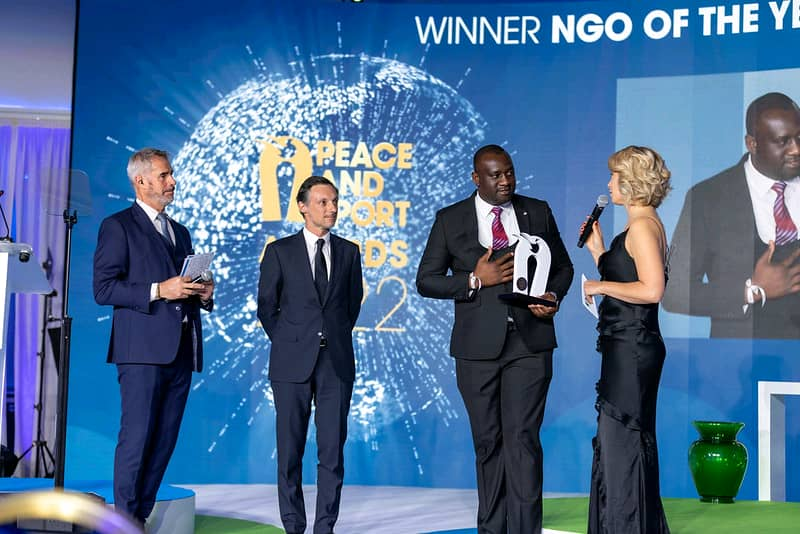 The 10-year-old awards which previously focussed on recognising outstanding diplomats accredited to Zimbabwe, will this year recognise six organisations that have positively impacted people in socio-economic lives in the areas of poverty alleviation, peace building, economic inclusion, gender equality, health, environment and climate action.
4-H Zimbabwe has also been selected to receive an award by the African Union-PAPS Awards Initiative for Civil Society Organizations (CSOs) working on youth, peace and security in Africa.
The Awards Initiative Ceremony will take place at African Union Headquarters, Addis Ababa, Ethiopia on 16 December 2022.
Meanwhile, dozens of youth activists from all the country's major political parties gave Muchenje a rousing welcome as he returned from Monaco.
Muchenje said he was elated by the recognition, adding that this is going to spur the group into doing more.
The NGO chief thanked the embassy of Switzerland which has supported the peace initiatives through financial, moral and technical assistance.
"My message is that Zimbabwe is our country. Let's not allow our political differences separate us. This is our country; let's work together to develop our nation," Muchenje said.
Zimbabwe heads for crucial elections next year with the incidence of politically motivated violence already being experienced among some communities in parts of the country.
Muchenje pledged to channel his organisation's efforts towards promoting peace ahead of the polls.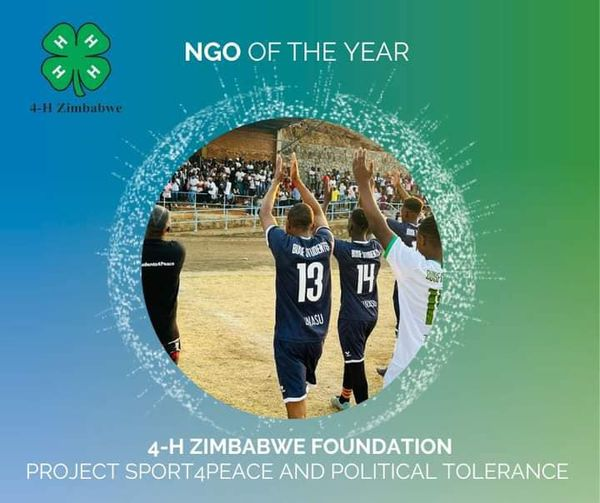 "We are going to intensify our dialogues that we are having with young people. Our plan is to make sure that each and every district in Zimbabwe we will reach through sport and dialogue so that young people tolerate one another as we prepare for elections.
Representatives of rival political parties who set their differences aside to welcome Muchenje at the airport chorused their approval of the work being done by the non-partisan group.
Among the lot of people who welcomed the NGO chief was local brand influencer Lorraine Guyo who praised 4-H Zimbabwe for its peace building work.