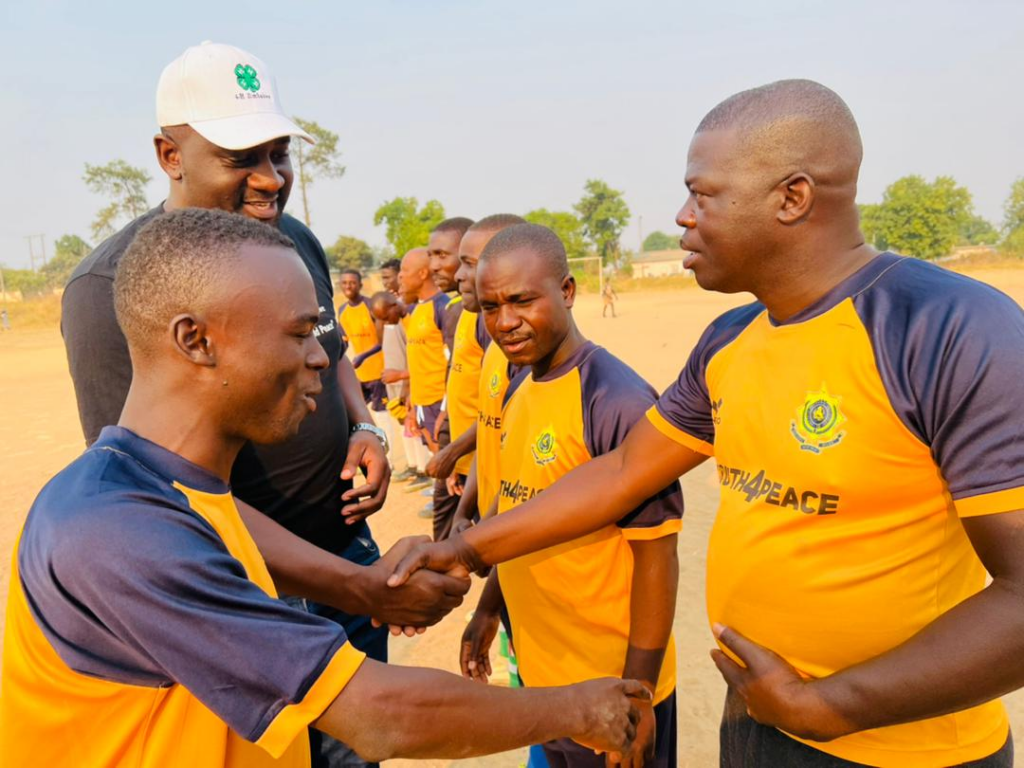 @PoliceZimbabwe is a key stakeholder in maintaining sustainable peace in our communities. This is an ongoing peace soccer tournament between ZRP Macheke vs Macheke City FC in Mashonaland East Province.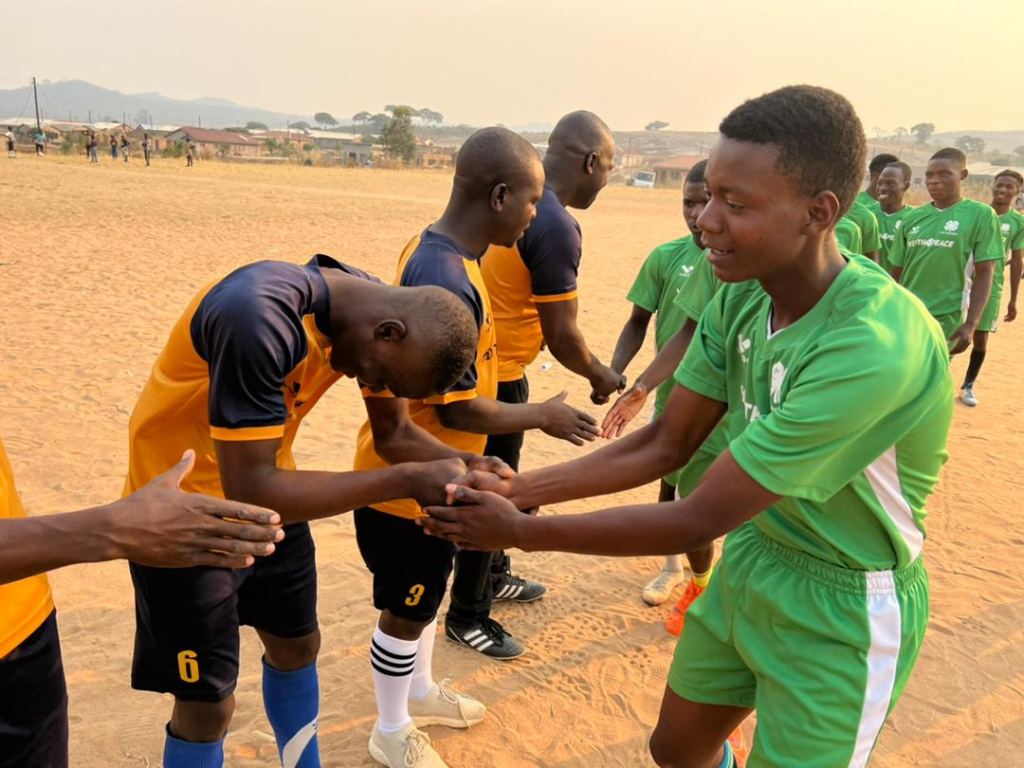 As we are gearing for the 2023 elections there is need for community social cohesion and tolerance, between the law enforcement and communities that they serve. These two are critical stakeholders in sustainable peaceful societies.
It is half time and we are having peace talks with the players, making reference to match statistics and code of conduct for infusing discipline, tolerance and social cohesion.
"The public should not fear the police but rather they should know that the police are there to protect them and help in maintaining social order but the only way citizens can appreciate this is through educating and informing them, which is why we are here," said 4-H Zimbabwe director John Muchenje.
The event provided a platform for a community interface with ZRP speaking on some of the challenges they face during election season and in the process also gave citizens a chance to air their worries with the law enforcers, through sport.
Muchenje said, "Sport is a unifier that we all know, so as an organization we saw it wise to include it as part of our program.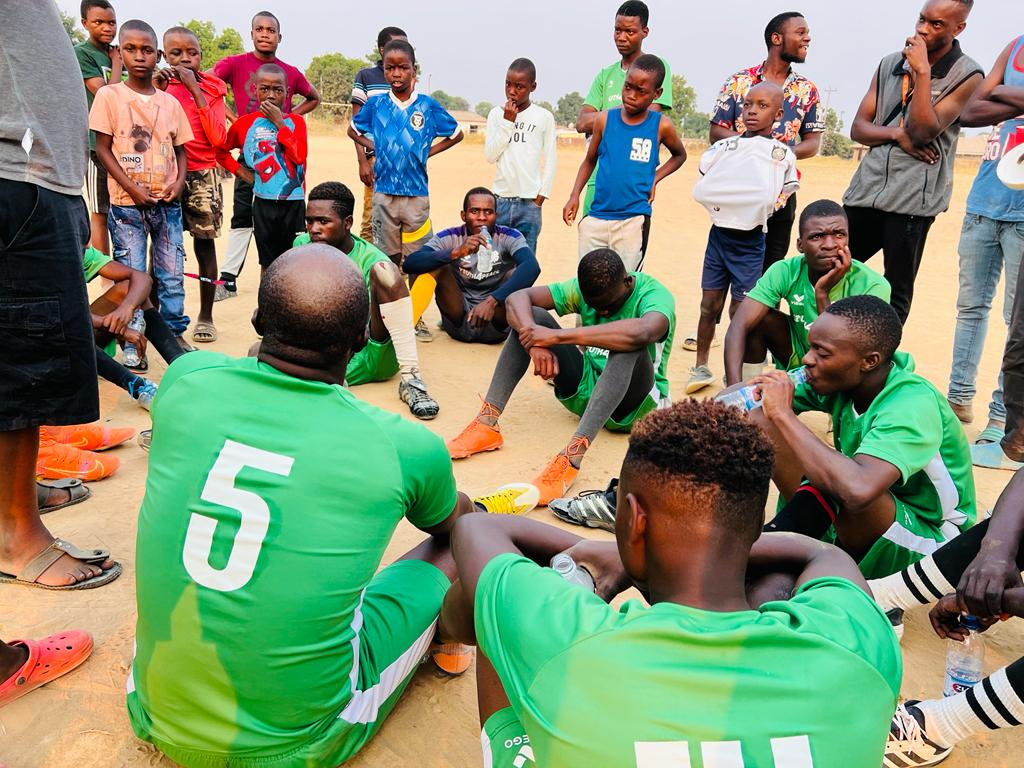 Young people are visual learners. It is important for them to participate in community peace building together with their law enforcement. The match has attracted a diverse demography of people.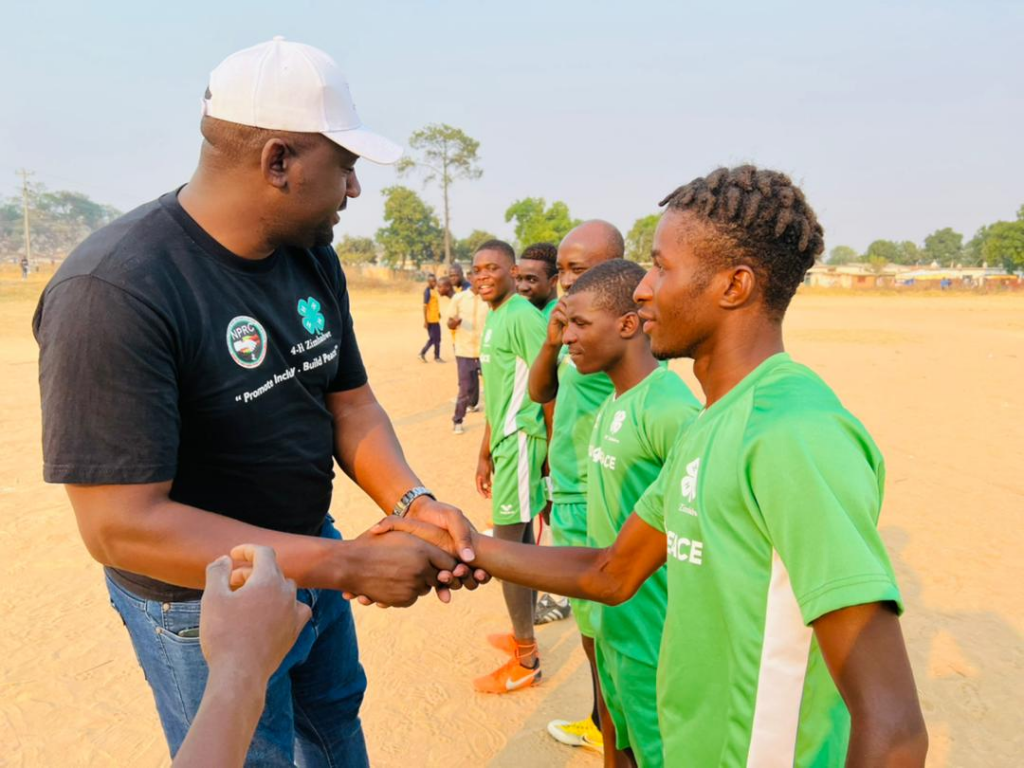 Ward 29 councilor in Macheke Kurayi Hoyi applauded 4-H for their initiative which seeks to foster peace in the community at the same time creating a relationship between law enforcement forces and the people.
"We are happy with what 4-H is doing in our area. They have been helping our local farmers and now they are pushing for peace which we believe is key in our community. The platform they created today helped to promote peace and cohesion within the community.
"We are happy we had members of the Police with us which is a very good thing because both parties went as far as playing sporting games together, this ensured that the police community interacted with the public which I believe is a good way of promoting sustainable peace," he said.