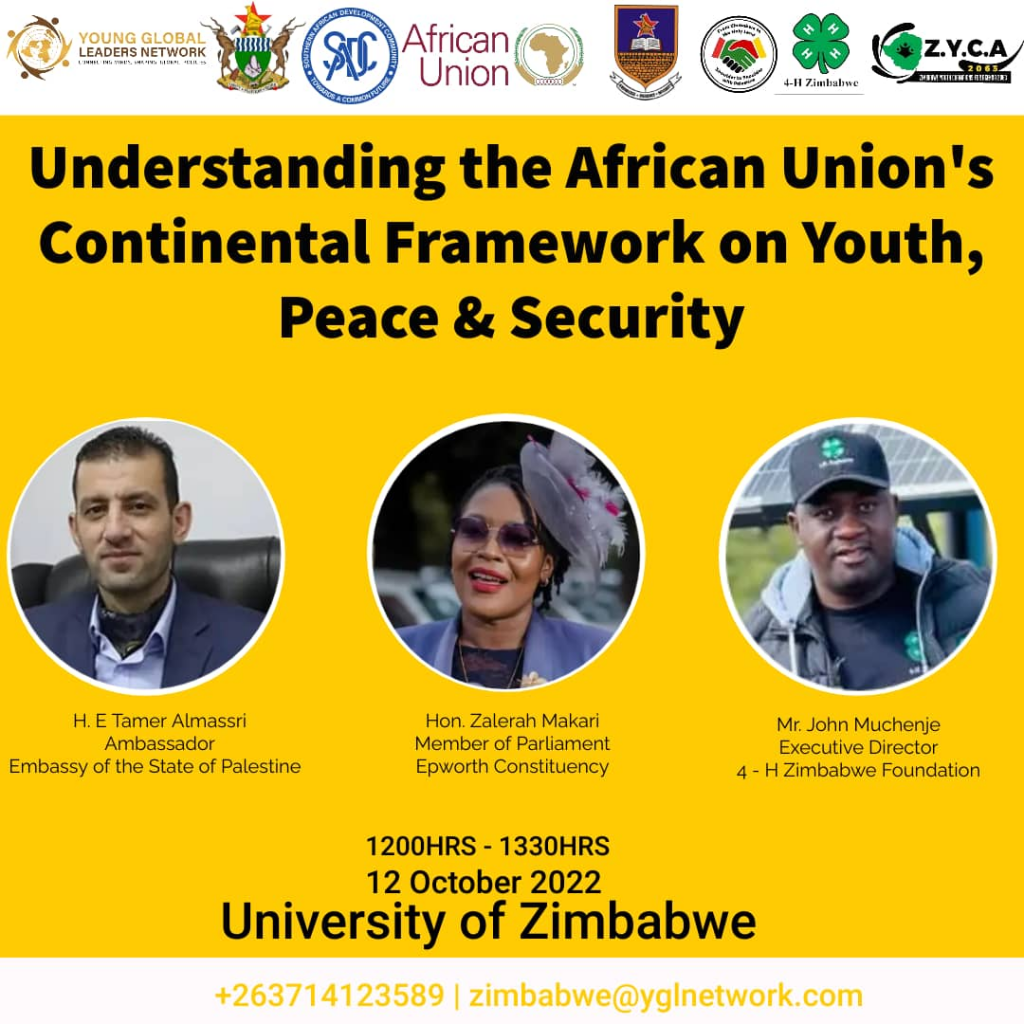 4-H Zimbabwe`s Executive Director presented the role of Academias on Youth, Peace and Security at University of Zimbabwe.
"Students and institutions of higher learning play a very critical role in the promotion of peace and tolerance in our country,"he said.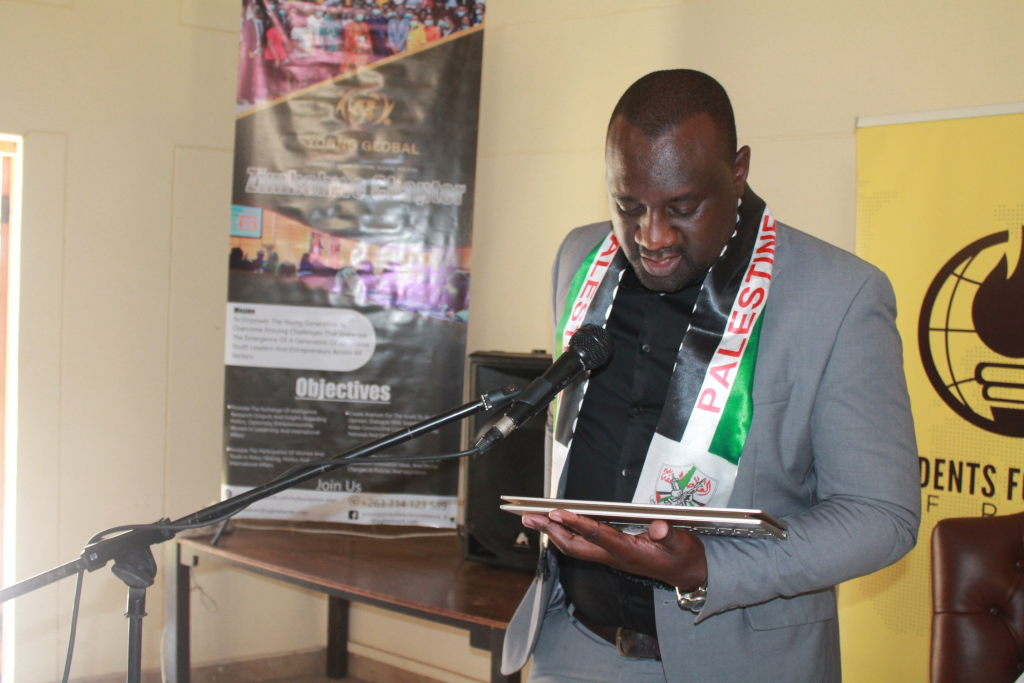 He highlighted that a lot needs to be done by orgarnizations when it comes to the inclusion of Students and Institutions so that our drive to peaceful and secure nation is thoroughly effective.