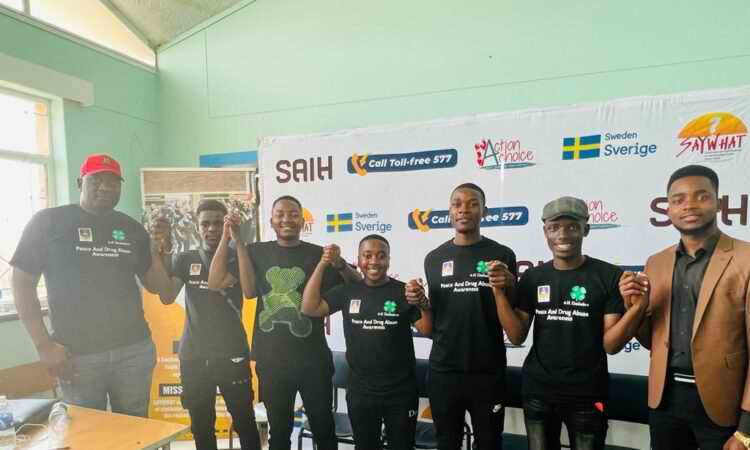 For the first time ever in the history of the University of Zimbabwe student affiliates of ZINASU and ZICOSU sat down in the same auditorium for a peace dialogue.
Story by RICHARD ZIMUNYA (Fokus magazine)
Thanks to 4-H Zimbabwe a non governmental organization working with tertiary institutions around the country in promoting peace and raising awareness against drug abuse.
ZINASU and ZICOSU are the main student political actors at the institution, and they make up the Student Representative Committee (SRC).
The dialogue saw students ironing out their differences and agreed to desist from being used to serve the agenda of political parties.
In an interview with this publication University of Zimbabwe SRC president Allan Chipoyo said polarity amongst students has been influenced by national political parties.
"Political parties have now casckeded down their polarities and toxicity to tertiary institution students.
"So this initiative by 4-H will help in eliminating this polarity in the students union movements for example ZINASU and ZICOSU.
"So it is going to help us in having a representative council that is only determined to serve the interests of the students not those of political parties," he said.
Two weeks ago 4-H Zimbabwe was at Bindura university of Science Education, hosting a similar event.
Speaking to this publication the organization's director John Muchenje highlighted that they seek promote peace and tolerance amongst students.
"Main reason of this dialogue was to create a peaceful dialogue amongst students, as we are heading towards the coming 2023 general election.
"If you have realized young people are used by political parties as tools for violence, so we are pushing for an end to that through this movement," he said.
The director revealed that they seek to spread their Youth 4 Peace movement to all tertiary institutions across the country.
He said,"We believe drug abuse is another factor that push for violence hence we are also campaign against substance abuses.
"Our plan is to spread this to all tertiary institutions in the country and also we will come up with a national students general council responsible for this movement."
4-H Zimbabwe has been active around the country in mentoring and supporting the youths around the country , on May 25 they commemorated the Africa Day through a political party youth football tournament which was aimed at spreading the message of peace and tolerance amongst them ahead of the coming 2023 elections.