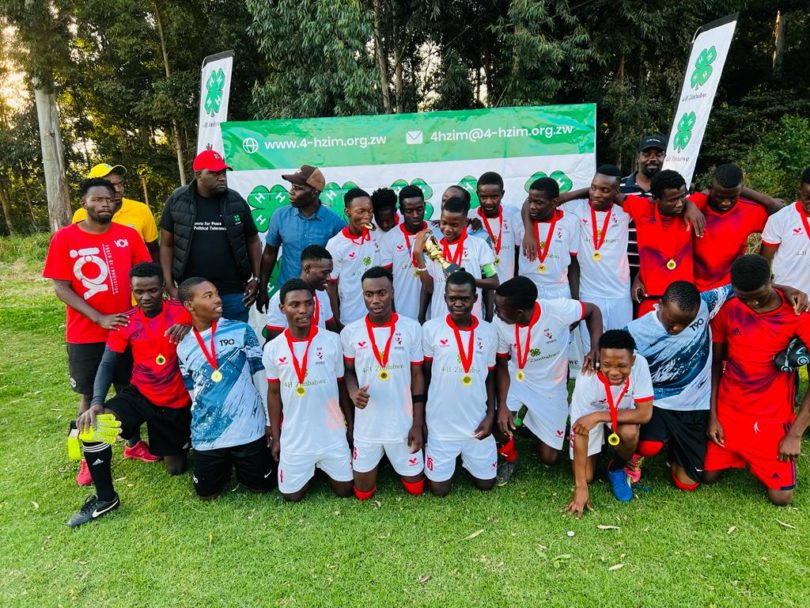 By Richard Zimunya
For a sport that had suffered from the effects of Covid 19 which saw the beautiful game going to a halt for two years, the country's suspension from the international football family by Fédération Internationale de Football Association (FIFA) was salt added to an open wound.
This has thrown a spanner into Zimbabwe's efforts to rebounding from COVID-19.
In line with the blanket suspension, Zimbabwe can not field representatives in regional and international tournaments.
Zimbabwe had depended on the Council of Southern Africa Football Associations (COSAFA) and the  African Nations Championship (CHAN) tournaments to nurture young talent.
Khama Billiat, Kudakwashe Mahachi, Tinotenda Kadewere, and Marshal Munetsi are some of the players that gained exposure from the regional tourneys.
Former national team goalkeeper Ephraim Mazarura said Zimbabwe's football is now in a disastrous situation.
"The impact of Covid 19 and our ban from the international football family is a total disaster, " he said.
Mazarura, the founder of Mopao Mazet Foundation, partnered with a local non-governmental organisation 4-H Zimbabwe over the weekend to sponsor a football tournament in commemoration of International Youth Day (12 August).
The tournament was aimed at raising awareness against substance abuse amongst the youth as well as spreading messages of peace and tolerance in society.
Eight teams participated namely Mopao Mazet Academy, Rusfa academy, Royal Academy, DC Academy, Power 11 Academy, Sportvalle, Efferurd Academy, and the tournament winners Yadah Stars juniors.
Mazarura feels more junior football tournaments are needed to give the youngsters exposure and game time which has been very limited by COVID-19 and the country's ban by FIFA.
"We thank 4-H Zimbabwe for the effort they made to partner with us by funding the tournament. if you check, these upcoming footballers are going through the worst – no national team exposure for them like the under 17 COSAFA tournament, Region v youth games.
"At the same time, there is a serious challenge. Developmental football is lacking corporate sponsorship a situation which has been influenced by economic challenges brought by COVID-19," he added.
For 4-H Zimbabwe, sponsoring the junior football tournament was an initiation to fulfill part of their thematic areas, organization Director, John Muchenje revealed.
"Part of our thematic areas is career guidance hence we saw it fit to commemorate international youth day through a football tournament, our main aim was to raise awareness on political tolerance and against substance abuse amongst the youth," he said said.
4-H Zimbabwe has been active around the country in mentoring and supporting the youths. On May 25, they commemorated Africa Day through a political party youth football tournament which was aimed at spreading the message of peace and tolerance amongst them ahead of the coming 2023 elections.
Football analyst Blessing Chirara feels junior football should top the priority list of government in the sporting area.
"The impact of COVID-19 and our ban from international football is hugely suffocating junior football. I believe it should be upon the government through the ministry of sport right now to make sure we have more financial support for junior football as well as a lot of career guidance training.
"When we talk of junior football players, we are talking of our future national team players hence they need support now for them to compete later."
However, 4-H Zimbabwe seems to have put the burden upon their shoulders to try and mitigate the crisis as Muchenje revealed that they want to take the tournaments across all the country's ten provinces.
"After our tournament with Mopao Mazet Foundation on International Youth Day, we realized more needs to be done in helping junior footballers.
"We have put it upon ourselves to host a tour around the country. We will do these in all provinces starting with Mashonaland East and have a national tournament later," he said.
In Mashonaland East, the tournament will be held at Old Windsor Primary School with eight teams scheduled to participate namely Power Academy, Mujimba Primary school, Lions Academy, Young Eastern Stars, MBC Academy, Chemhondoro Primary, Effernburg Academy, and Dynasty Academy.