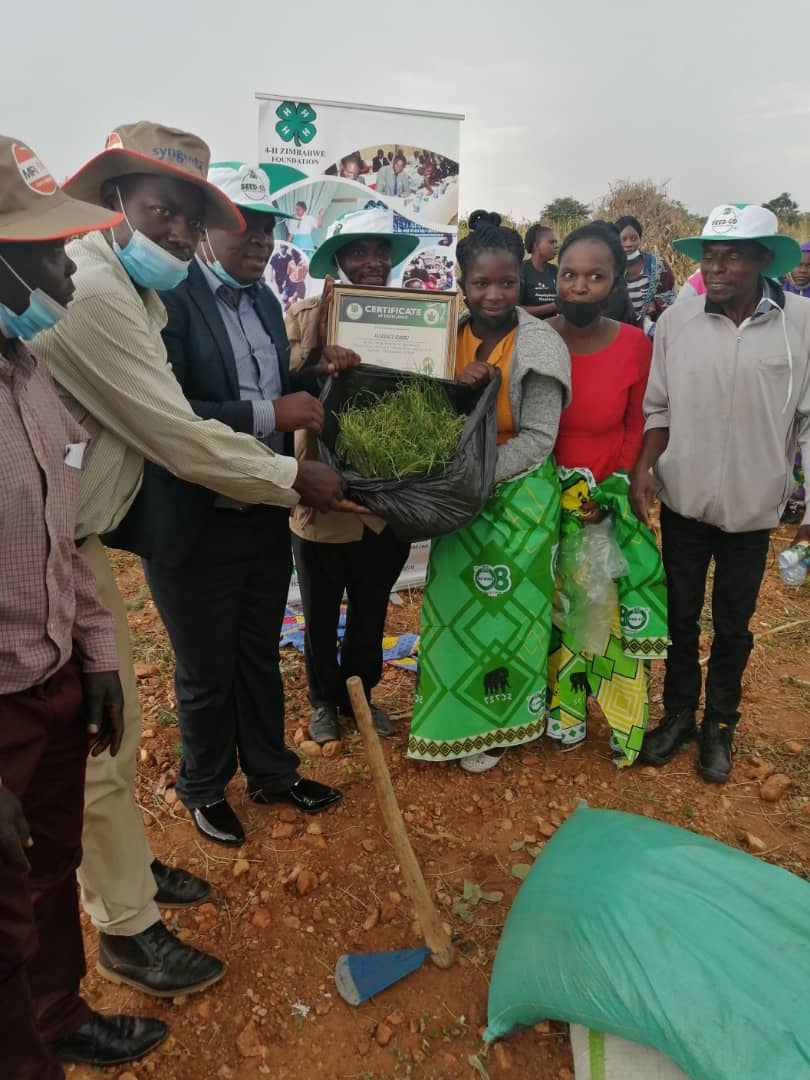 YOUNG women farmers countrywide have applauded the initiative by 4-H Zimbabwe of introducing the Intwasa/Pfumvudza awards saying it gave them the zeal to play a part in boosting the country's food security.
The country's agriculture sector was highly boosted for the 2020 and 2021 farming season as bumper harvests were recorded in all districts mostly due to the conservation farming technique commonly known as Intwasa/Pfumvudza.
On realising the high yields obtained by farmers, local companies partnered to award farmers, particularly young women who have for years been marginalised in the industry's value chain.
This was done by awarding the farmers certificates of excellence for their outstanding work in farming activities at the second edition of the awards ceremony held in Hurungwe West last Month.
 Two months ago, the inaugural awards ceremony was held at Chirumanzu South where 30 farmers were awarded in the district for being the outstanding farmers under Intwasa/Pfumvudza.
Deputy Minister for Women's Affairs, Community, Small and Medium Enterprise Development Jennifer Mhlanga said women need thorough training in order to be productive.
"The awards are of necessity and are aimed at boosting the confidence of young female farmers to take up the profession formerly linked to men and do wonders.
"The awards will also allow these young farmers to produce for sustenance and excess for sale to enable a healthy living, economic independence and sustainability," she said.